We are a small team of professionals passionate about press, as a boutique PR firm we strive on attention to detail, ensuring our clients get seen and heard.  With the PR landscape forever evolving and changing, we ensure each clients campaign is bespoke with a tailored strategy for your needs, plugging you into media contacts on an International scale.  Public relations and publicity plays a vital part of any artist's or celebrity's career, we believe in a one stop shop 360 support system where we scope Print Media, Online, Red Carpet Placement and Broadcast should all work coherently to create an organic buzz.
Services We Specialise In: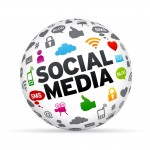 Print Media – We create bespoke press initiatives and implement strategically designed campaigns to give our clients a print presence that is tailored to their specific needs and objectives within the corporate and entertainment sectors.
Online Media – Online PR isn't an add-on service to our print offering, we create opportunity for cross-over campaigns for print & online to seamlessly run parallel to maximise exposure and buzz… we generate the potential for virability through our extensive online network and position our clients with the right press, we strive for quality coverage.
Broadcast PR – We have a vast network of the UK & North American leading TV and Radio stations, placing our clients on shows that fit their core demographic, as well as scoping promo tours for both platforms.
Music Video VEVO Aggregation – A large part of creating virability for music artists is YouTube, we offer our clients an ad-on service in which we can create VEVO accounts, design strategy and distribute the music visual to TV platforms worldwide maximising reach and creating a presence on the largest Music Video portal in the world.
Radio Plugging – Due to years of experience and hundreds of campaigns we can offer expert plugging across the UK, national and specialist radio (Radio 1, Capitol FM, Radio 2, XFM, Kiss, 1xtra, CapitalXtra, Rinse FM, Global, Magic, Absolute, BBC London, BBC Radio 4) and across North America (KIIS, AMP, POWER, BEAT, Sirius XM, Disney and more) through long-standing relationships. Signed or unsigned artists, we offer a bespoke service and plug to the masses.
Brand Partnerships – A large portion of our clients have multi-faceted careers, because of that we work closely with some of the biggest brand companies in the world with view to exploit your art and boost your brand awareness and value!
PR Enquiries: info@straightfwdmusic.com