Dani the founder of Straight FWD Music Group and co-owner of Tap  Tempo Production Studios has consulted on many successful campaigns for Island Def Jam like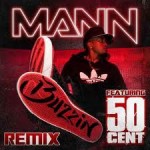 MANN ft 50 Cent "Buzzing", MANN ft T-Pain "Get It Girl" and Big Sean ft Kanye West "Marvin & Chardonnay", as well as working alongside  Don Diablo for over a year  throughout the transition from Sony Benelux to his new deal with Sony Columbia Records (UK) and Sony Epic Records (USA), Dani was Don Diablo's second ear on A&R, in  which he consulted & co-wrote the new single "Give It All" it's due for release in 2014 and  features Kelis and Alexander Clare.
Dani has a keen ear to the ground when it comes to scouting new talent and can also take credit for co-signing a UK rap artist called "TZY" who he has now signed to Sony  RCA as well as landed him a role in a box office movie called "Legacy".  In 2012 Dani discovered on youtube an American Teen phenomenon from Los Angeles, Temara Melek  who has been labelled as a teen "Katie Perry" at a tender age of just "15" she already has a rapidly growing fanbase and recently supported Demi Lovato at The Belasco, Los  Angeles. other artists Dani has been linked to are Ghostkick and Esty Leone.
Stephenson, has joined forces with Richie Montana and formed Tap Tempo Productions & Teen Star Academy, Richie is known to be influential in the development and success of Tinie Tempah who has accomplished over 7 times platinum for recording albums for artists like Tinie Tempah, Ellie Golding, Calvin Harris, Dizzie Rascal and many more.
INTERVIEW Dani Stephenson
What made you want to work in the music industry?
Ever since a youngster I have been obsessed with music, my mum had a huge stack of Vinyl, she would always play her mowtown, jazz and reggae collections, and my granddad was in a renowned Skiffle band called the "Creamy Toffee Skiffle Band" back in the 50's and 60's he used to tell me stories of his experiences one that springs to mind was when he played at a gig with Frank Sinatra, so I guess music has always been in my blood.  I think the first time I actually got creative was when I inherited my first set of "old school" Technics belt drives when I was 15, that's when I started playing and experimenting which spurred me on to try mixing different genres of music and was one of the reasons why I studied music at University.  I got my first insight into the world of entertainment and media when I did an intern at BBC World Service, Bush House, London where I got to meet a lot industry people, but I can recall on a few occasions having conversations with peers like Ted Cockle having a major impact on me deciding to go into music business, as at the time it was either radio broadcasting or music.  I always remember my cousin and I used to get sent a batch of CD's once a year from Island Records as he was a Director back then, but initially and even now it's purely down to the passion I have for music which is why I work in the industry.
What has been the highlight of your career so far?
Working with talented artists, closing record deals and being involved in platinum selling releases have been amazing experiences and great learning curves,  I am still young and have so much more to achieve and learn, but if anything, it would be the feeling of helping people reach their dreams I think that's what really drives me the most.
So as well as being an A&R, Label Head and Talent Manager you are also a Songwriter how did you get into that?
When I was in my teens my ambition was to actually be a DJ or producer, I looked up to producers like Timberland, Dr Dre, Quincy Jones, Funk Master Flex and Nile Rodgers which is one of the reasons I studied Music Production, so for me it was a natural progression.  Nile Rodgers & Quincy are legends in their own right, the melodies, chords and groove they create are still being recycled today and their songs have been remixed by the likes of P Diddy, Notorious BIG, Bruno Mars, Daft Punk and the list goes on, the funny thing is most people don't even realise it, they are trend setters and visionaries that create emotional authentic timeless music, its guys like that who really inspired me musically.
What is the song-writing process like for you?
When I get the time to co-write I like jamming with a group of musicians a guitar and a piano finding some cool melodies and then create a song.. The song is what makes a record a hit and gives it fabric and substance, I feel when both the music and song is written at the same time everyone catches that same vibe and that's normally when the magic happens.  I am often given instrumentals to write to, in that case I normally always start with getting a strong melody and concept then the rest falls into place. I stick by what sir Paul McCartney once said, some of his best songs were his biggest mistakes, meaning you can't put a hit record in a box sometimes it has to be spontaneous something you stumble on by making a mistake whilst jamming or slipping a note, your restricted with all the new conventional ways of producing, those ingenious moments become less possible.
Who have you written songs for and do you feel being able to write has helped in any other areas of your professional career?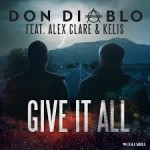 I have some songs coming out in 2014 under Major labels, I co-wrote a new Don Diablo single called "Give It All" which features Kelis & Alex Clare and a remix featuring Kendrick Lamar called "Seventh Day".  I have some songs for Temara Melek and Ghostkick that will be released in 2014 as well which im very excited about.  Yes definitely, it allows you to understanding music and the creative process on a whole different level, it also creates a lot more opportunities and allow you to build relationships with people you wouldn't otherwise come into contact with.
When you A&R an album do you know when you hear a hit record and what singles you're going to choose?
I get asked this question a lot, I mean everyone has a different ear so my perception of a hit record could be different to another, but yes when you hear a potential hit it's normally within the first 60 seconds I realise it, and for me it's quite apparent.  Finding singles are usually the "Hits" you hear when cutting songs for the album.  I guess with me it's a gut feeling, an emotion, everything just clicks I would say use your gut instinct when listening to music as much as you can, when you feel something, that's real and tangible, there's a good chance others will feel it as well, that's undeniable.
What advice would you give someone looking to work in the music industry?
It depends on what area you want to work in I guess, but definitely come with bags of passion and drive, be prepared to go the extra mile don't expect it to be a 9-5 job as there will be a lot of long days. It's vital that you're a good networker as the relationships you build today will play a key part throughout your career.  I would strongly advise that you really go out your way to understand the creative process from a musical and artistic point of view and research the history of music so you have a rounded understanding of where it all started, how it's evolved and how trends start.  There is a science behind it so reading some literature on Neuroscience, Neurophysiology and Neuromarketing in relation to music will give you a really good insight into how the human brain reacts to frequencies, music and melodies and open your mind to a whole new world of understanding, your start to see trends in songs and actually start to see patterns in iconic popular music.  Due to the digital era online is key not just for finding talent but also promoting, so make sure your familiar with the key platforms and blogs. I also think having an understanding of genre or genres knowing what's hot and what's not and any experience in those areas will help. Always remember it starts and ends with the "Music" without music there is no industry, so if you have an ear for great music, a good work ethic and a passion for music then that's a good start!
Dani Quote"I guess with me it's a gut feeling, an emotion, everything just clicks I would say use your gut instinct when listening to music as much as you can, when you feel something, that's real and tangible, there's a good chance others will feel it as well, that's undeniable"
Editor-In-Chief: Jenny Rae-Lee