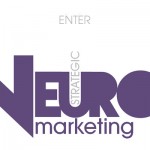 Word Of Media – Visionary Marketing
How can you make your marketing more effective without the foundational knowledge of what we experience and how it effects our brain?
Strategic Neuromarketing™ is the science of marketing direct from neuroscience, how the brain works.
Every moment of our lives is driven by the mind. How we make decisions and make choices is driven by the engine that is the mind. Only with an understanding of these dynamics can you equip your brand to fully realise what your consumers and audience want and need and truly excite engagement and loyalty.
Strategic Neuromarketing™ is the knowledge of the brain with marketing application. Our philosophy is that it is a right rather than a privilege to understand how our own minds work. The dissemination of the adoption and use of Strategic Neuromarketing™ in the commercial world is a part of this journey. Not only will you be learning how to make your business more effective by reorientating your offering according what makes others minds want what you have, but you will begin on a perceptual journey that will give you deep insight in to how your own mind works.
The packages that we offer supersede any Neuromarketing education out there, including that of PhD level. This is the first time a new knowledge cycle from commerce to academia will arise (less than ironic, because as Neuromarketers we are choosing to spread the use of Neuromarketing. Strategic Neuromarketing™ operates from the positive value paradigm, so by helping you align to your business needs we know that we are also helping your prosumers (yes you read that right- these days we no longer just con-sume we pro-sume and to take advantage of the opportunities that exist now, as we spurt in to the next phase of our economic evolution, your offering and your marketing needs to wise up; and that what we're here for.
Why Now?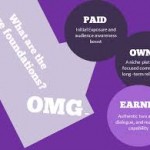 5 years ago the world as we know it changed. We were given the ability to see. Through the use of fMRI, EEG, NIRS and other technologies what happens in the brain is no longer a guessing game. We can test and see what is happening inside our minds.
Neuromarketing was born. We were able to provide Neuro Insights through Neuromarketing research; testing product consumption, experience, perception and interaction through the new Neuroscience Tech.
For large brands with big budgets this proved invaluable insight to the business. Coca Cola proved it's brand molecule approach works through the architecture of brain wide association networks which create a predictor for taste and upfront satisfaction over their nearest costing brand.
Cheetos realized that the dusty coating on their crisps created satisfaction through kinesthetic experience and expectation of the consumption, The New Scientist pre-tested it's front cover using EEG technique, chose the one with the greatest emotional Intensity engagement and had record breaking sales for that issue, and supermarket products have tested how to design packaging to grab the consumer best at point of sale on the shelves themselves. These are just a few case-studies. We entered the Neuromarketing space in 2009. At this time Neuromarketing received less than 3 google searches per month and had not emerged as a buzz word yet. We walked in to the market with an entirely new offering: Strategic Neuromarketing™.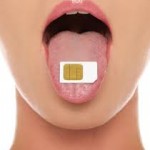 In 2010 we began working with Oxford University and other key partners, with our rigorous research and systems approach we were confronted by a significant problem. Our approach was ahead of neuroscience research itself. With the perception adoption process we had discovered how all the systems of the brain behave and interact as a systems of systems. Not only had we created a new holistic and systematic approach to neuroscience, but also a cross disciplinary one as well. At that point there was a divorce between what we call top-down and bottom-up approaches (much like that of micro and macro economics).  When we spoke to scientists they were looking at small parts of systems in complete isolation. So we began a crusade to bring the neuroscience community to a cross-disciplinary cross roads and to raise awareness of key perceptions that needed to change (such as re-appointing glial cells as a key focus, looking at phase locking as the key point in a decision making/action process, combining brain wave and neural phenomena and of course mapping the brain as a system of systems). We found that in order to effectively bring Strategic Neuromarketing™ to market we needed the Neuroscience academics to catch up.
The market is changing with or without you.  Are you ready for the new business paradigms?
We will train you and create your marketing and business strategy work with the Perception Adoption Process©.  The PAP© is the process our minds move through to make a decision, action or purchase – it only makes sense that your marketing integrates this process too.
Services
Digital Marketing Management
Digital Marketing Strategy
Web & Mobile Application Design, Development and Management

(iPhone/Android/Website/Blog/Wordpress and more)

Social Media & Neuromarketing Design, Development, Training
Neuromarketing Strategy, Neuromarketing Branding, Neuromarketing Social Media
Social Media Strategy, Social Media Audience Building, Social Media Neuromarketing Inhouse & Agency Training
Social Media & Neuromarketing Analysis, Neuromarketing Social Media Brand Strategy, Neuromarketing Social Media for Music/Country/Tourism/Travel